Root Canal in Kanata - Dentist in Kanata - Centrum Dental Centre
When a tooth is suffering from deep decay or infection, one of the best ways to save it is with a root canal therapy.
A root canal therapy removes the infected dental pulp from inside the tooth. The dental pulp is a thin soft tissue that stretches all the way down to the tooth's root. It is extremely sensitive and provides the tooth with important nerves and blood vessels. However, in the event that the dental pulp becomes infected, it can negatively impact the entire tooth and cause it to die. To save the tooth from being extracted, a root canal treatment may be required.
The dentist creates an opening in the tooth and carefully takes out the dental pulp. The pulp chamber is widened and cleaned to remove any harmful bacteria and infection. The inner area is refilled with dental material and a strong attractive dental crown is attached to the tooth to prevent it from getting damaged any further.
The dentists at Centrum Dental have performed countless root canal treatment so you can feel confident that you are receiving exceptional dental care. You will be given an anesthetic so that you will remain comfortable during your procedure.
Our practice serves the communities of Kanata and Ottawa. To learn more about our root canal therapy contact us to set up an appointment.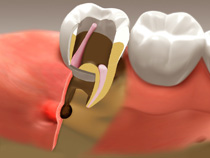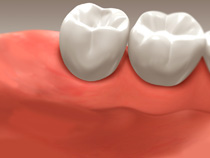 Last Updated On
2020-12-03