Invisible Braces Kanata - Invisalign Kanata - Dentist Kanata
Centrum Dental - your Kanata dentist - is proud to offer our patients Invisalign. Invisalign treatment consists of removable, invisible braces that allow you to straighten your teeth without feeling self-conscious. 
Traditionally, dentists have had relatively few options when it comes to straightening and aligning teeth. Two options that are effective, but cumbersome in their own ways, are metal braces or retainers. Unfortunately, many patients find them to be unsightly or uncomfortable.
Luckily, patients now have the option to use Invisalign. Kanata based Centrum Dental Centre can consult with you to determine if invisalign is the right solution for you.
Invisalign works along similar principles as traditional braces, by applying mechanical force to your teeth to, over time, align them into correct and more desired positions. The advantage is that they are, for a number of reasons, much less of a hassle.
For one, you can remove Invisalign whenever you want, which facilitates cleaning your teeth, eating and drinking, or dealing with acute discomfort. Another advantage is that they are essentially Invisible braces. Kanata residents can consult with our expert dentists who will harness the power of Invisalign technology for your teeth today.
Invisalign works by creating clear plastic moulds of your teeth. These moulds are made from a patented thermoplastic material referred to as "SmartTrack." They're created digitally, and several moulds are created. Each one will incrementally move your teeth a little closer to perfect alignment. Because invisalign is such a tailored dental solution, with just enough pressure being exerted over time to allow the next mould in the progression to fit, it's potentially more comfortable for patients, and can work as much as 50% faster than braces or retainers.
Another clear advantage is that invisalign contour the shape of your teeth as they are, thus creating no additional ridges or edges. As a result, Invisalign is much less likely to cause cuts or chafe on your inner cheeks.
Contact us at Centrum Dental Centre in Kanata for Invisalign treatment today.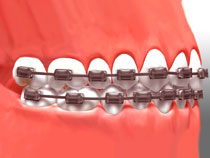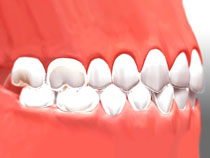 Last Updated On
2021-02-25