Centrum Dental


Children's Dental Services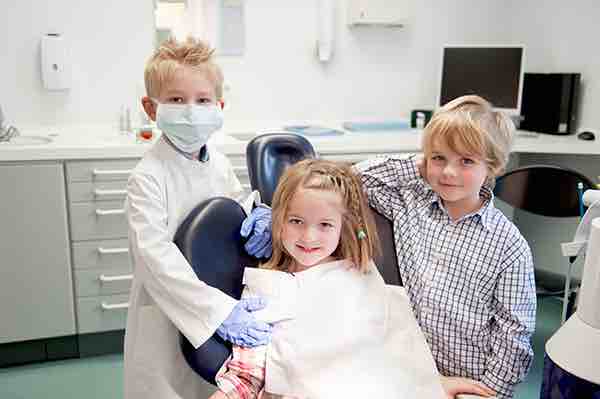 Centrum Dental is a leading dental clinic that specializes in providing high-quality services for children. We understand that taking your child to the dentist can be an intimidating experience for both the child and the parent. That's why we have tailored our services to cater specifically to children, ensuring they have a positive and stress-free dental visit.
At Centrum Dental, we have a team of highly trained and experienced dentists who are dedicated to providing the best possible care for your child's dental health. We offer a wide range of services that are designed to meet the unique needs of children, from routine cleanings and check-ups to more complex procedures such as fillings and orthodontic treatments.
Importance of Children's Dental Health
The importance of maintaining good dental health in children cannot be overstated. Not only does it impact their overall physical health, but it also plays a significant role in their emotional well-being. Children with poor dental health may experience pain and discomfort, which can negatively affect their mood and behavior. It can also lead to self-esteem issues and difficulties in social situations.
Moreover, good dental habits established in childhood can set the foundation for proper oral hygiene throughout a person's life. By teaching children the importance of brushing, flossing, and regular dental check-ups at an early age, we can help them maintain healthy teeth and prevent future problems.
Our Approach to Children's Dental Services
At Centrum Dental, we understand that every child is unique and may have different dental needs. That's why we take a personalized approach to our services, tailoring them to meet the individual needs of each child. We believe that this not only ensures the best possible treatment but also makes the experience more comfortable and less intimidating for the child.
Our dentists are trained to work with children and know how to put them at ease during their visit. We use child-friendly language and techniques to explain procedures and make sure they feel safe and supported throughout the process.
Services Offered for Children
We offer a wide range of services for children, including:
Routine check-ups and cleanings: Regular dental visits are essential for maintaining good oral health. Our dentists will thoroughly examine your child's teeth and gums, remove any plaque or tartar buildup, and provide personalized recommendations for at-home care.


Fillings: If your child has a cavity, our dentists can provide gentle and effective fillings to restore the damaged tooth. We use the latest techniques and materials to ensure that the filling is long-lasting and blends in seamlessly with the natural teeth.


Emergency care: Accidents can happen at any time, and we are here to provide emergency dental care for your child. Whether it's a knocked-out tooth or a severe toothache, our team will prioritize your child's comfort and well-being.
Educating Children on Oral Health
Apart from providing dental services, we also believe in educating children on the importance of oral health. Our dentists take the time to explain proper brushing and flossing techniques, as well as the effects of sugary foods and drinks on teeth. We also offer tips for parents to help their children develop good dental habits at home.
Making Dental Visits Fun
We understand that many children may have fears or anxieties about going to the dentist. That's why we make sure to create a fun and welcoming environment for our young patients. Our clinic is equipped with toys, games, and TVs to keep them entertained while they wait for their appointment. We also offer a prize box for children to choose a toy after their visit, making it a positive and rewarding experience.
At Centrum Dental, we are committed to providing the best possible dental care for children. We believe in creating a comfortable and fun environment to make dental visits an enjoyable experience for your child. With our personalized approach and comprehensive services, we strive to ensure that your child's dental health remains in optimal condition. So if you're looking for a trusted and caring dental clinic for your child, look no further than Centrum Dental. Schedule an appointment with us today and see the difference our services can make for your child's smile.